Jackfruit Varatty (Jackfruit Preserve/Jackfruit Jam)
Brand:

NatureLoC

Product Info:

INGREDIENTS: Ripen jackfruit is cooked with ghee, jaggery and condiments till it reaches a jam-like consistency to prepare this Jackfruit preserve.
HOW TO USE

: Jackfruit Varatty/Preserve can be consumed as a dessert or sweet snack. It is good to make kheer/payasam, as jackfruit jam for your morning breakfast, modak fillings, etc.

SHELF LIFE: Jackfruit being seasonal fruit, this preparation last year long and you can use the same to bring jackfruit flavor to your dishes.
&lt

In Stock
Jackfruit Varatty (Chakka varatty), Jackfruit Halwa, Jackfruit Preserve.
Chakka varattiyatu ചക്ക വരട്ടി or Jackfruit halwa ജാക്ക്‌ഫ്രൂട്ട ഹൽവ  is a sweet dish prepared using ripe jackfruits.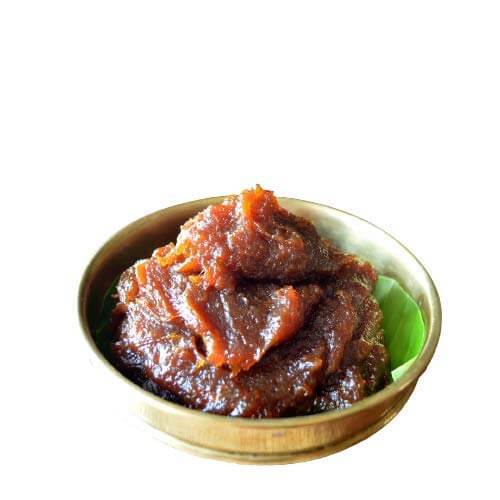 Jackfruit Varatty/ Chakka Varatty is one of the oldest and most traditional sweets of Kerala. Jackfruit trees are abundant in Kerala and it is normal for households in Kerala to preserve jackfruit/chakka bulbs. The process is simple but time-consuming, jackfruit/chakka bulbs are sliced and kept on a wood fire on a traditional brick oven/stove. After cooking it, melted jaggery is added over it along with ghee and condiments like cardamom and cooked for another 1-2 hours until it becomes a halwa-like structure. But unlike halwas, Jackfruit Varatty is highly fibrous in texture. Adding Marayoor Jaggery/Sharkara to cook Jackfruit/Chakka Varatty enhances the taste as well as the aroma. Jackfruit/Chakka Varatty is every Keralites' local, traditional savoury sweet for all year round.
Jackfruit Varatty can be made with different variants of jackfruit. Sweets like Jackfruit Varatty/Preserve or Chakka Ada is ideally made with Koozha Jackfruits which have really soft, fibrous bulbs unlike Varikka Jackfruits. Jackfruit Preserve can be stored and refrigerated and can be used for making other jackfruit sweets/snacks. These type of sweets/ snacks are commonly cooked in the southern part of India, especially Kerala, Tamil Nadu and Goa.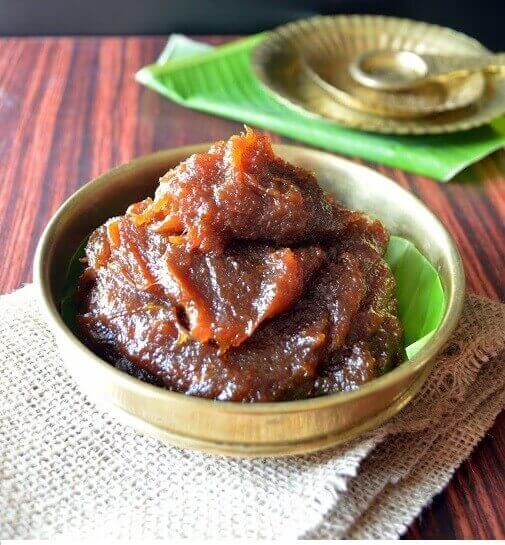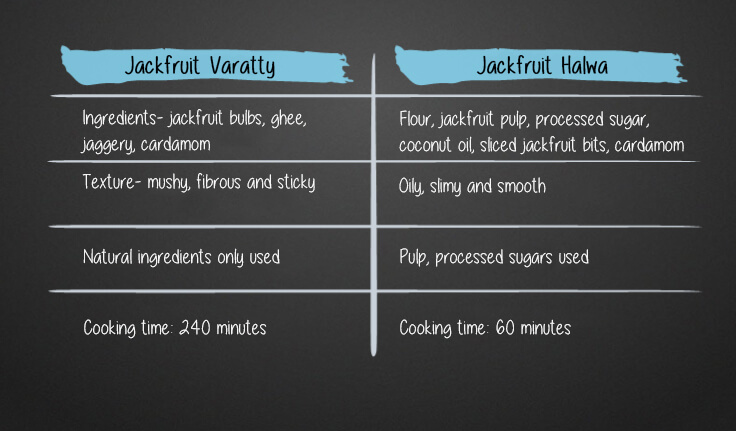 Customer questions & answers
Question:What are ingredients of jackfruit varatty? Is it jaggery or sugar
Answer: Jackfruit Varatty Ripen jackfruit is cooked with ghee,and jaggery not sugar
Question:Is it Kheer or snack ?
Answer:Jackfruit Varatty/Preserve can be consumed as a dessert or sweet snack. It is good to make kheer/payasam, as jackfruit jam for your morning breakfast, modak fillings, etc.
Tags: jackfruit varatti, chacka, Chakka varattiyatu, Buy Jackfruit Halwa Online, , katahal, Buy Jackfruit Halwa Online, chacka varatty