Coconut Oil
Brand:

NatureLoC

Product Info:

SOURCE: Natureloc Coconut Oil/ Nadan Velichenna is sourced directly from the chucks thereby ensuring high quality, adulterant-free coconut oil extracted from the best quality dried-roasted coconut flesh called 'kopra'.Coconut oil with no added preservatives.
COOKING: Natureloc Coconut Oil is extensively used for cooking anything, ranging from frying fish/meat/ veggies to making gravies, chutneys, snacks, etc.
HEART HEALTH: Coconut Oil aids HDL (the good cholesterol).100% pure coconut oil.
SHELF LIFE:1 year. Store it in a cool, dry place. 

In Stock
Buy Pure Coconut Oil, Nadan Velichenna (നാടൻ വെളിച്ചെണ്ണ), Natural Coconut Cooking Oil



The name Kerala means 'Land of Coconut Trees'. It is the most widely used cooking oil in South India, especially Kerala. Coconuts are cracked open and the flesh is sun-dried which is known as 'kopra'. This kopra is roasted and sent to the chuck where coconut oil is extracted. Traditional chucks in Kerala used bullocks but nowadays it runs off electricity. This process is called the dry process and it is the widely used method to extract coconut oil. There is also the wet process which is much more complex than the dry process.
Natureloc will deliver you organic Coconut Oil with 100% purity, which is made from the finest quality coconuts across the coastal regions of Kerala. Coconut oil is primarily used for cooking in South India.100 Pure virgin coconut oil is used to apply in the hair. Natureloc coconut oil is very good for oil pulling which is a trend among health enthusiasts. Coconut oil has many medicinal values. It is very good for gut health. Coconut oil is widely used in the preparation of ayurvedic medicines. Coconut oil is also great for skin health especially during cold winter days to keep the skin smooth and crack-free.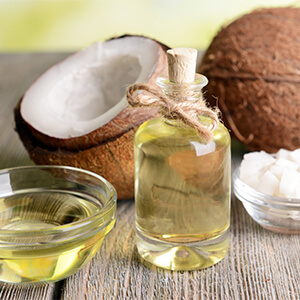 PURE COCONUT OIL IN KETO DIET


·

Pure c

oconut oil is largely consumed in the Keto diet around the globe because of the 90% fat content in pure coconut oil.

·

It is also used as a base in Keto-based salad dressings and spreads.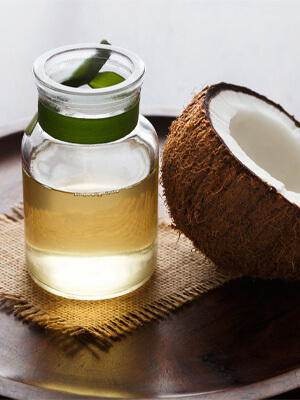 COCONUT OIL- WELLNESS
Coconut oil is used as a base/main ingredient in many hair care and skincare products, especially in bathing soaps and shampoos.

Coconut oil gives a silky-smooth texture to the hair and enriches the roots of the hair.

Coconut oil massages are a common sight in Kerala, a hot bath after a coconut oil massage, once a week is recommended by Ayurvedic practitioners.

Coconut oil is extensively used in Ayurveda as a base oil for brewing therapeutic oils.

Coconut oil/jelly is widely considered around the globe for its anti-aging properties.

Coconut Oil has fats that have anti-microbial properties making it perfect for Ayurvedic oil pulling for mouth detox.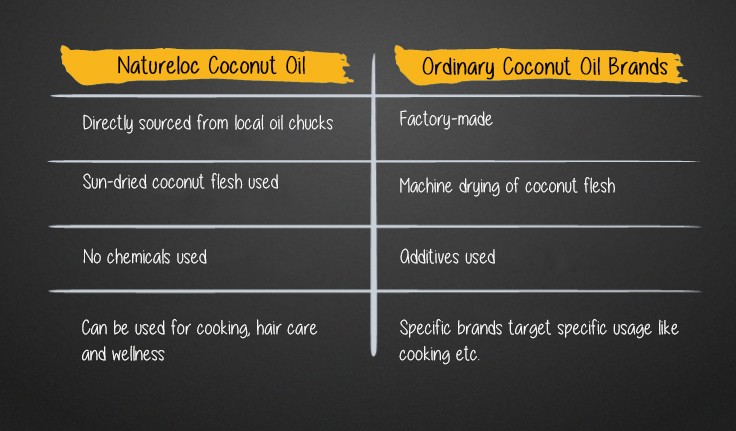 Tags: coconut oil, cooking oil, coconut oil for hair growth, coconut oil for skin massage, baby massage oil, copra oil, refined oil, virgin coconut oil, velichenna, नारियल तेल, तेल, , നാടൻ വെളിച്ചെണ്ണ,